I refuse to call anything a brownie if it doesn't have that flaky top and fudgy chocolate-y centre! I understand it's hard replicating that texture with most vegan brownie recipes, but with some research, trial and error I've managed to crack it (pun intended).
To get that perfect American-style brownie consistency is to have a high fat to flour ratio. Many of the vegan brownie recipes I tried came out dense, cakey or just basically raw in the centre.
What usually helps with creating the perfect brownie texture is whipping the eggs until it resembles a pancake batter. So, I thought about a typical egg substitute which is aquafaba (water from canned chickpeas). Aquafaba is commonly used to make vegan meringues and pavlova, and I later discovered it's perfect for making vegan brownies!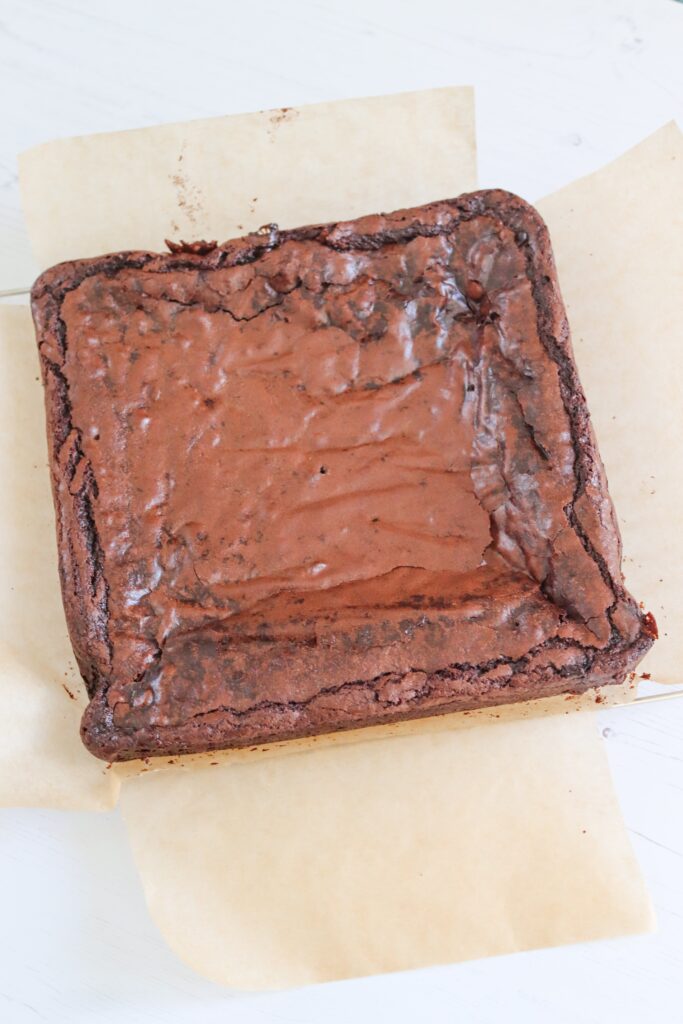 I promise the brownies do not taste of chickpeas – it simply acts an egg substitute.
What's even CRAZY is that I feel these vegan brownies taste so much better than my regular brownie recipe! It has this perfect flaky top and an ever so fudgy and chewy middle – you would absolutely have no idea it was vegan.
If you know me well enough by now, I keep all my recipes as simple as possible and this brownie recipe is no exception. All the ingredients can be found at a local supermarket to create these irresistible treats.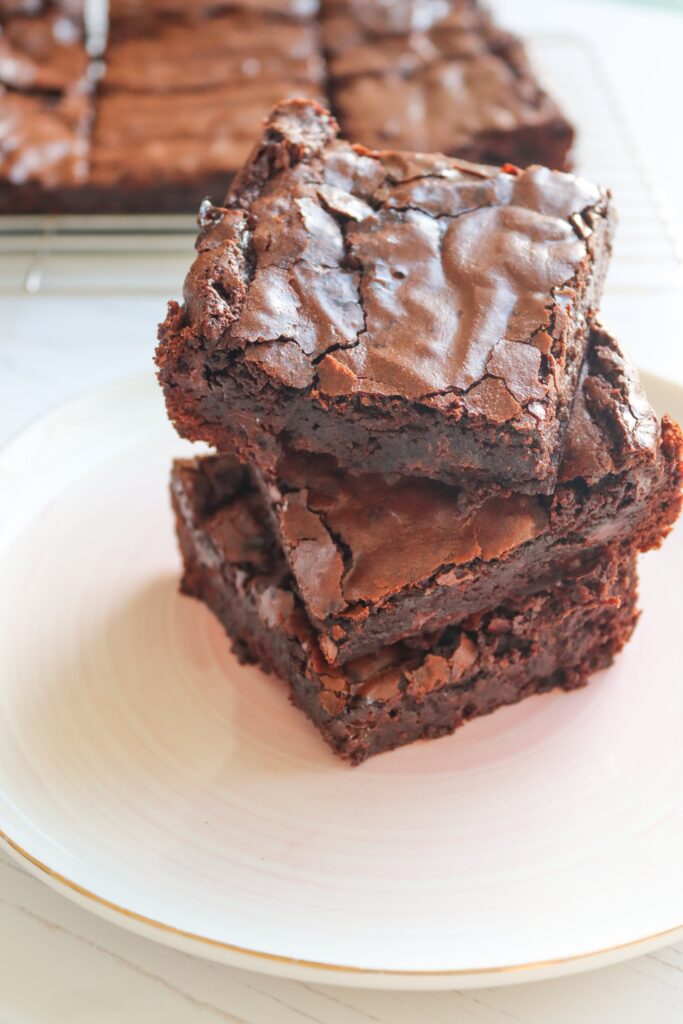 6 oz. dark chocolate, chopped
4 oz. vegan butter, room temperature
1 oz. dark muscovado sugar
4 fl. oz. aquafaba (liquid from a can of chickpeas), strained
10 oz. white granulated sugar
Pinch salt
1 tbsp. vanilla extract
6 oz. plain flour
1 ½ oz. cocoa powder
3 oz. dark chocolate chips
I'd love to see how you've made it! Tag me on Instagram @neyskitchen.official  with #neyskitchenofficial or contact me to submit your photos.