Di Pain Frire (Mauritian Fried Bread)
Di pain frire has massive nostalgia factor for me. Whenever my grandma used to make these, it was usually because she was expecting guests or hosting a party. It was definitely one of her party favourite recipes. The smell of the freshly battered and fried bread would always make my mouth water.
Di pain frire is typically served fresh with chatini pomme d'amour, which oddly translates to 'candy apple' when I looked it up on Google Translate. I can assure you it's NOT candied apple. It's actually a spicy tomato chutney or salsa. Some serve it chunky but it can also be can be blended into a sauce consistency. Chatini pomme d'amour cuts through the fattiness and adds a vibrant and fresh contrast.
This might be slightly unconventional as I've never seen my grandma make it this way, but I add cornflour to my recipe to make the batter lighter and crispier. However, it's totally optional ­– you can completely omit if it's unavailable.
What's also great about this recipe, is that it's naturally vegan. No eggs or dairy are needed to create the batter.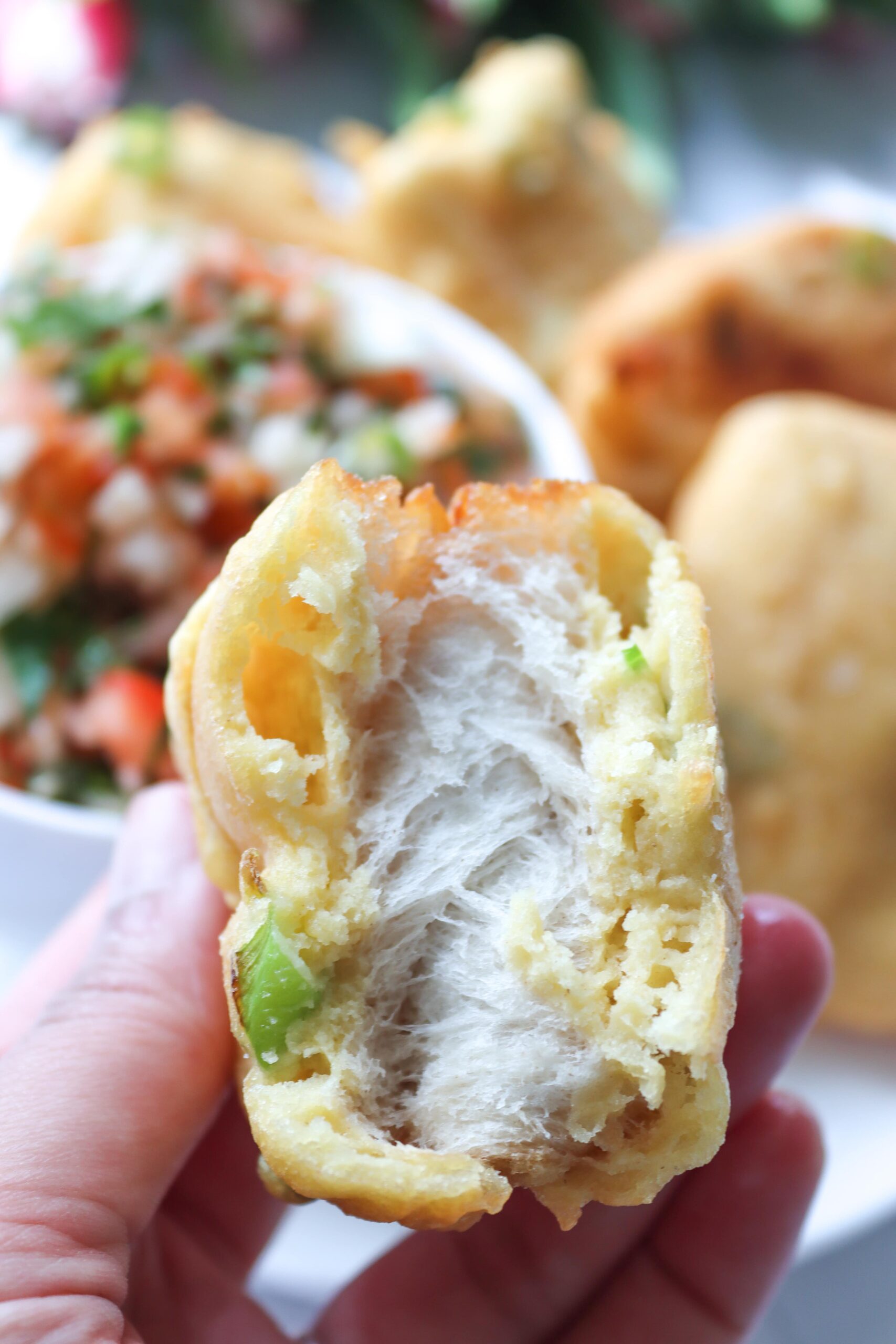 6 ½ oz. gram (chickpea) flour
3 tbsp. plain flour, flour
1 tbsp. cornflour
1 tsp. baking powder
1 garlic clove
Small piece of fresh ginger teaspoon crushed ginger
½ tsp. salt, plus extra
8-10 fl. oz. water, room temperature
2 tbsp. spring onion, finely sliced
4 white bread slices, quartered
Oil for deep frying
I'd love to see how you've made it! Tag me on Instagram @neyskitchen.official  with #neyskitchenofficial or contact me to submit your photos.