This Mauritian dessert is very popular amongst the locals and fittingly translates to "wells of love." This sweet treat is influenced by French patisserie. A shortcrust pastry case is filled with a silky crème pâtissière (aka vanilla pastry cream) with a sprinkle of desiccated coconut and a glacé cherry on top.
These small tartlets are eaten all year round but they would look particularly cute as part of a Christmas dessert spread. They just have this Christmas-y look to them, don't you think?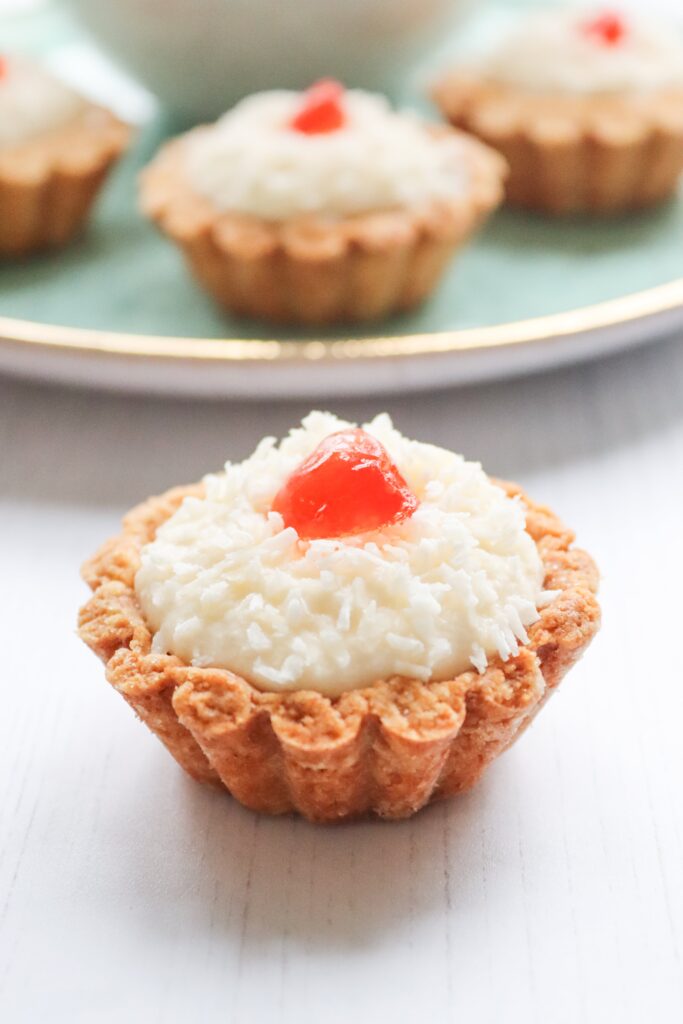 For the pastry
9 oz. plain flour, plus extra
3 ½ oz. caster sugar
4 ½ oz. unsalted butter, cut into small cubes
1 egg, lightly beaten
For the crème pâtissière filling
2 egg yolks
1 ½ oz. caster sugar, plus extra
1 tbsp. corn flour sifted
6 fl. oz. milk
¼ pt. double cream
1 tsp. vanilla
For the topping
1 ½ tbsp. desiccated coconut
2-3 glacé cherries, chopped into small pieces
I'd love to see how you've made it! Tag me on Instagram @neyskitchen.official  with #neyskitchenofficial or contact me to submit your photos.