Boulette de Poisson (Fish Ball Soup)
Here's a very popular Sino-Mauritian dish I grew up eating a lot of, especially around Christmas time. My Mauritian grandmother used to make this regularly during the winter months and she'd always serve it as a starter on Christmas day. Also, she'd serve it with the family's favourite hot pepper sauce, Encona, for a spicy kick.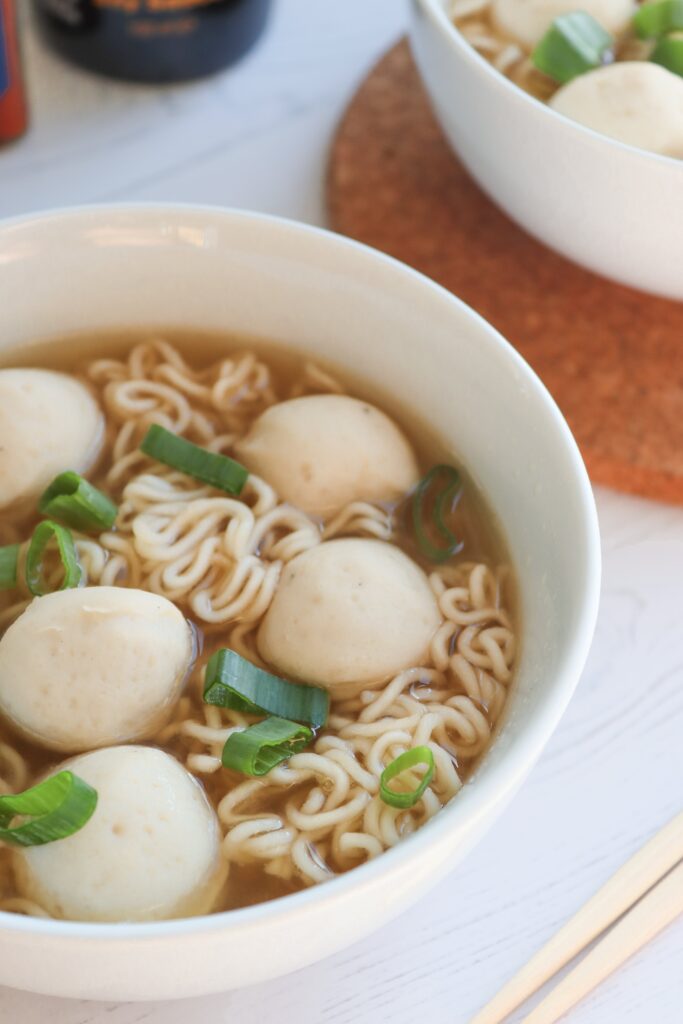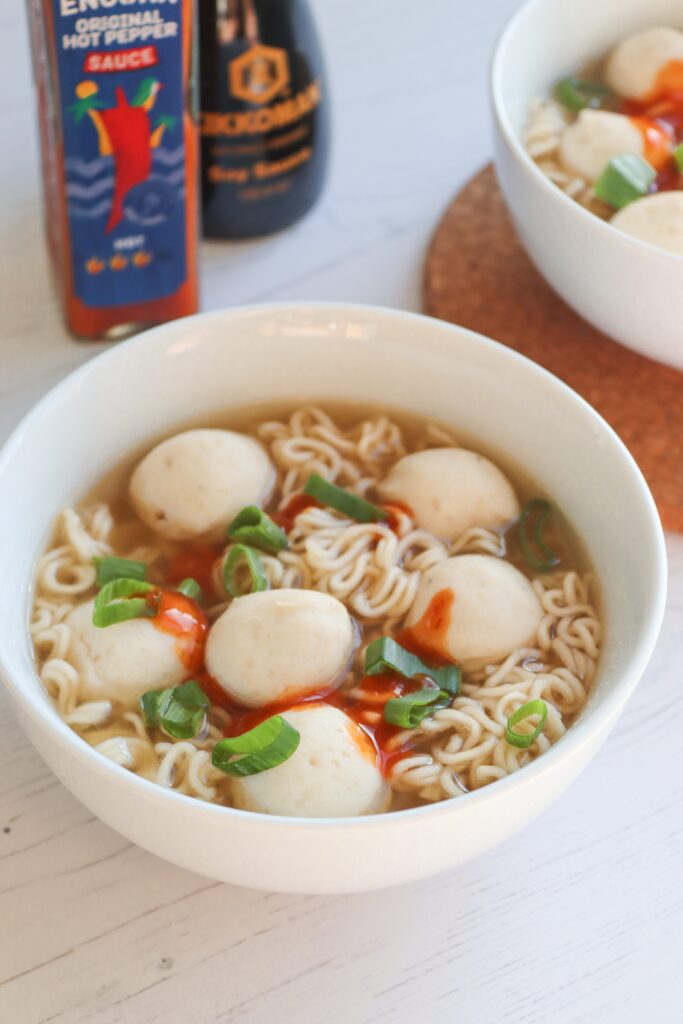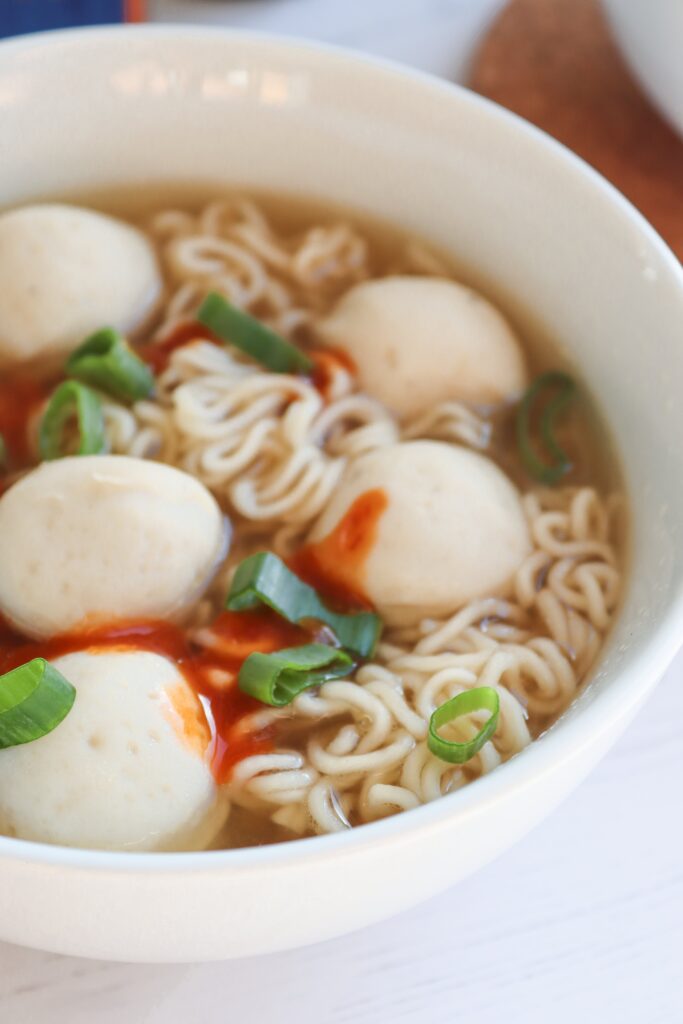 You may think this dish looks more Chinese than Mauritian. You'd be right to think that. Fun fact: traditional Mauritian foods are heavily influenced by Chinese cuisine and boulette de poisson is one of them (even though it has a French name lol).
Similar in composition to fishcakes, fish balls are typically made from fish mince or surimi and they are either boiled or deep fried. In the UK, they are sold in most Chinese supermarkets. I buy mine from Loon Fung in Stratford, East London.
The soup itself is really quick and easy to make. It's a simple garlic-ginger based broth with a touch of soy sauce.
Every Mauritian household will have their special way of making this dish. Mine is uses my Grandma's simple version using store-bought fish balls and ramen noodles.
Tip! I would advise on buying "shrimp-flavoured" noodles as that usually comes with a sachet that has the flavourings needed in this recipe. If you don't have access to these, shrimp powder, shrimp paste or ½ a fish stock cube are good alternatives.
1 tsp. toasted sesame oil
4 garlic gloves, lightly crushed
1 oz. spring onion (mostly the white parts), thinly sliced plus extra for garnish
2 oz. fresh ginger, peeled and cut into small chunks
2 litres boiling water
1 tbsp. soy sauce
1 ½ tsp. shrimp powder or shrimp paste (alternatively you have use ½ fish stock cube)
1 tsp. salt, plus extra to taste
400g fish balls
200g ramen noodles (around 2 packets)
Hot sauce, to serve (optional)
I'd love to see how you've made it! Tag me on Instagram @neyskitchen.official  with #neyskitchenofficial or contact me to submit your photos.