This Nigerian inspired recipe, in collaboration with Baba-Q Grill, make tender, juicy, sweet and spicy pork ribs – perfect for oven cooking or sizzling on an outdoor barbecue. Using Baba's all-purpose FujiFuji sauce original combined with a few other simple ingredients, this stress-free, fall-off-the-bone recipe is perfect for when you want to impress your family or dinner guests with a hearty meal.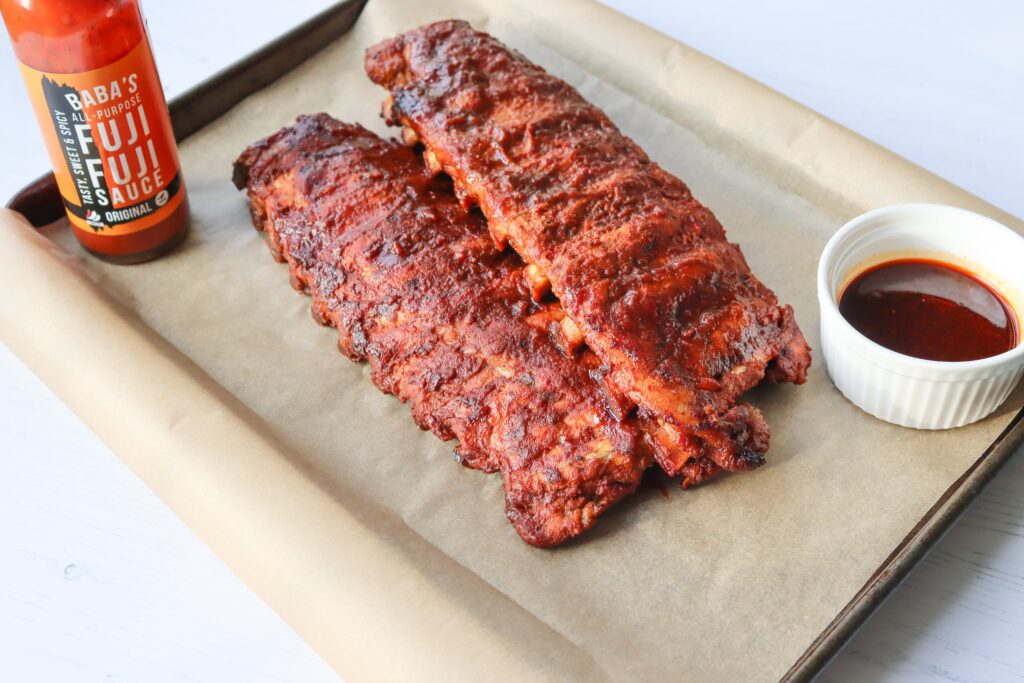 2 baby back ribs
For the pork rub
2 tsp. ground cumin
2 tsp. smoked paprika
1 tsp. dried oregano
1 tsp. cayenne
½ tsp. salt
½ tsp. pepper
1 tbsp. olive oil
For glaze
4 oz. Baba's all-purpose FujiFuji sauce original
2 tbsp. soy sauce
1 tbsp. dark muscovado sugar
I'd love to see how you've made it! Tag me on Instagram @neyskitchen.official  with #neyskitchenofficial or contact me to submit your photos.